Sports Betting In Indiana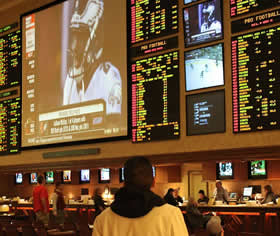 Sports betting in Indiana is fully legal and regulated. Many people thought that Indiana would be one of the last states that would legalize sports betting, but they were proven wrong. Lawmakers worked hard to find what would work in Indiana and now land-based sportsbooks as well as in-state online sportsbooks are available. These forms of sports betting launched back in September of 2019 and have continued to grow and see more competition since then. These sportsbooks are regulated and most importantly, they are completely legal for anyone in the state to visit.
But, sports betting has been available to Indiana residents and tourists for a while. For well over a decade websites operated overseas have been able to legally serve Colts fans as well as all other sports fans for betting on sports. This page and website are designed to teach you all that you will need to know to safely and legally bet on sports while you are in Indiana. We will go over a variety of topics, such as where to bet and the overall legality of sports betting in Indiana. This page will allow you to understand what is going on with sports betting in Indiana.
Does Indiana Have Legal Land-Based Sports Gambling?
Yes, Indiana does have legal land-based sports gambling. The only kicker is that it is only available in the state's casinos. Lawmakers have passed IN HB 1015 which legalized land-based sports gambling in the state. But when they did so they only made it available at the state's established gaming venues so you'll have to make a trip to one of them to get the Las Vegas feel of an in-person sportsbook. However, you could easily go to a sports bar and use an online sportsbook to place your bets and get a similar feel.
Is Online Sports Betting Legal In Indiana?
Alongside with land-based sportsbooks, online sports betting is now legal in Indiana as well. Online and mobile wagering was included within IN HB 1015. Gambling establishments who want to offer sportsbooks have the opportunity to open three different online sportsbooks. This is why there is a great number of regulated online sportsbooks available in the Indiana market. But, this is not the only online option available to you. Indiana residents have been using online offshore sportsbooks to make their bets for well over a decade now. These online sportsbooks are based outside of the country and have always been legal to use. They will continue to be legal even after state-based sportsbooks open. Sign up for your free account in one of these sportsbooks to start betting on your favorite teams today.
Which Sports Betting Sites Accept Indiana Residents?
To begin with, it is important that any site you choose is reliable, safe, and trusting. You are playing with real money, after all, which is why the best sites have easy deposit and withdrawal systems, customer service, and a wide variety of sports leagues to bet on. Any site you choose should also include bonuses to players such as free bets and deposit bonuses.
Facts About Legal Online Sports Betting In Indiana
Indiana has legalized sports betting statewide.
Placing sports bets in Indiana is safe, fun and legal.
Basketball is the most bet on sport in Indiana.
Online sportsbooks offer sign up bonuses for new Indiana users.
Bovada Sportsbook - Best Indiana Sports Betting Site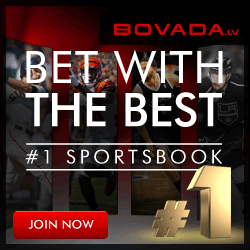 If you are looking for a good source for sports betting in Indiana that is trusted throughout the U.S. then your search has ended once you check out Bovada. This online sports betting site that accepts Indiana residents is the peak of quality offering live betting, mobile betting, and new user bonuses like a match bonus of 50% for up to $250. Bovada makes sure you feel like a high roller no matter how much you put on the line.
Being a trusted online sportsbook for over 15 years is a direct result of being friendly and helpful to its bettors and providing the easiest to use services around. Depositing has always been a hassle but Bovada makes it easy being that is supported by every type of Visa card imaginable. Take a trip to their site via one of the banners or a link and it is easy to see that no matter how much experience you have in online betting Bovada makes you feel right at home.
SportsBetting's Sportsbook - An Excellent Choice To Make Your Bets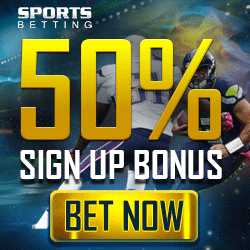 SportsBetting has been one of the most reliable websites to bet on sports for well over a decade now. They have some the best odds and they tend to put up odds on games faster than anyone else in the sports betting market. If you're looking to bet on sports you'd only be shorting yourself if you didn't check them out.
Not everywhere is trustworthy but SportsBetting is one of the best and offers multiple trusted sources for you to deposit your money from. Payouts are quick and can get back to you the day you request them or at most within the week. Registering takes less than 5 minutes and you get a 50% bonus on your first deposit that will net you up to $1,000 free. Just make sure you use the promo code SB1000 when you deposit at the cashier.Clicking on any of the links or banners for SportsBetting on this page will put you on the fast track to winning big.
BetOnline Sportsbook - Lifetime Bonuses Are Available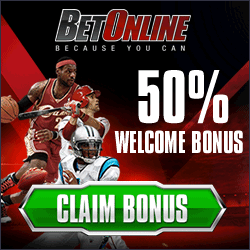 If you ask around any experienced bettors can tell you that BetOnline is top dog when it comes to betting on sports online. They provide everything you could imagine spread, moneyline, futures, they got it. Sweetheart teasers, round robins, parlays, all here. The Colts are still a strong team and now is the best time for anyone in Indiana to get in on the betting scene.
It doesn't matter where you go in the U.S., not even the big sportsbooks that are regulated in Nevada can beat the deals you can get here. They offer a lifetime bonus of 25% of every deposit you make. Just use the promo code LIFEBONUS at the cashier. Top it off with an easy to handle depositing system all accessible from the cashier tab and you have no reason not to run over now and get started.
Top Indiana Sports Betting Sites
Rank
Online Sportsbooks
Bonuses Offered
Rating
US Players?
Play Now!




Other Types Of Gambling Available In Indiana
Indiana is one of the more active gambling states in the Midwest. This is primarily due to its history of riverboat gambling. There are currently 10 casino riverboats spread throughout the state, not to mention French Lick Resort Casino in French Lick, Indiana. In addition, Indiana has a few charity bingo halls and a state lottery.
It is unlikely that gambling with expand further in Indiana anytime soon. It takes years to launch commercial gambling facilities and in-state voters are content with the existing gambling industry in Indiana. For now, though, you are more than able to log onto online sports and casino betting sites to play whenever you choose.
Does Indiana Allow Pari-Mutuel Betting?
Indiana has a pair of thoroughbred racing facilities. This includes Indiana Downs in Shelbyville and Hoosier Park in Anderson. Currently, these horse tracks do not offer electronic gambling. This trend may carry over to Indiana in the near future like it has in so many other states.

How Old Do I Have To Be To Bet Sports Online In Indiana?
The legal gambling age in Indiana in 21 years old. If you choose to bet on sports online, make sure to wait until this age. This is for land-based sportsbooks and online sportsbooks. The online sportsbooks that we often suggest to you adhere to state laws. Attempting to use them before you are 21 will likely land a lifetime ban from those sites plus you losing any winnings you might have earned. Underage gambling is a crime and we do not condone it.
What Teams Can I Bet On In Indiana?
Sports fans are able to bet on a variety of collegiate and major league teams in Indiana. You can put money on the Hoosiers, or bet on the Fighting Irish. No matter which team you are rooting for, online sportsbooks will feature betting lines on your favorite teams. NHL, NFL MLB, NBA, and NFL fans will see betting odds throughout the season and even reduced juice options to get even more value. While there are numerous teams that sports enthusiasts can wager on, below are the most popular teams for IN residents to bet on:
College Teams In Indiana:
Indiana Hoosiers
Notre Dame Fighting Irish
Butler Bulldogs
Purdue Boilermakers
Professional Sports Teams in IN:
Indianapolis Colts
Indiana Pacers
Indiana Fever
Best Deposit Options For Large Amounts!
Part of finding a quality online sports betting site is knowing that it also has the banking options that you need. When looking for a high roller sportsbook, you will only want to join a site that has the best deposit options for large amounts. We recommend that high stakes bettors' deposit via check or bank wire transfer. Checks are the tried and true deposit method at online sportsbooks, having been one of the first options ever offered. Checks are convenient because you can easily send in deposits of over $20,000 with having to do multiple transactions. By using FedEx or UPS express options, your funds will reach the sportsbook cashier quickly and be applied to your account within a couple days. Another benefit is that there are no additional fees for using checks, which means all of your cash goes towards wagering.
Our preferred deposit method for high roller sports betting is bank wire transfer. Bank wire transfers send money right fr om your personal bank account to your online sports betting account. This is the best option because many times, there is no lim it to the amount that you can send. It does not get better than that for a high-stakes sports bettor. While there may be a fee charged by your bank, it is usually relatively low in comparison to the amount you are sending. After initiating the transfer from your bank, the sportsbook cashier will have the funds applied to your account within 1-3 business days.
Why Was My Credit Card Declined At BetOnline?
As experienced bettors, we too have had situations where our credit card was declined. Surprisingly, it is not the sportsbook cashier that is declining your payment. It is actually your card issuer, bank, or affiliated processor that is blocking the transaction from being completed. The Unlawful Internet Gaming Enforcement Act of 2006 is a law that restricts United States financial institutions and subsidiaries from processing online gambling transactions. Being that credit card payment systems have built in codes to alert the system of possible gambling transactions, your Visa, MasterCard, or AmEx is subject to being declined from time to time. The good news is that online sportsbooks are aware of the UIGEA, and work diligently to use financial processors that can use bank-friendly coding to get your payment approved. It is possible for your card to get declined the first time but then go through on subsequent tries. There are also a multitude of other deposit options that US-friendly online sportsbooks for sports betting in Indiana.